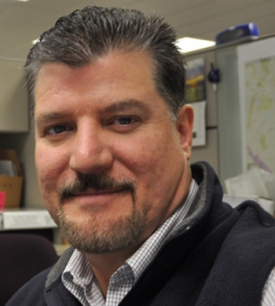 Regional Soil Health Specialist
Willie Durham earned his Bachelor of Science Degree in Entomology and a Master of Agriculture Degree in Agricultural Chemistry from Texas A & M University.  After college, Willie continued his agriculture career as a Field Sales Representative for Helena Chemical Company and Terra International, Inc. in the Rio Grande Valley of Texas, becoming a Certified Crop Adviser in 1992 and is currently a Certified Professional Agronomist under the American Society of Agronomy.
In 1995, Willie began work as Regional Agronomist for Novartis Seeds (Syngenta) in the States of Texas, Oklahoma and the Mexican State of Tamaulipas.  Willie has been working for USDA Natural Resources Conservation Service (NRCS) for 19 years, first joining in 2002 as a Conservation Agronomist, then Resource Team Leader and State Conservation Agronomist. Currently, Willie is a USDA NRCS Soil Health Division Regional Soil Health Specialist covering the States of Texas, Oklahoma, Louisiana, Arkansas, Mississippi and New Mexico.  Willie provides Soil Health training, guidance, and technical assistance to USDA-NRCS employees, producers and partners, to improve the health and function of our nation's living and life-giving soil.