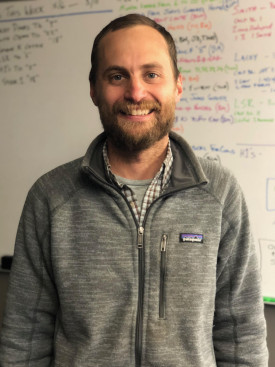 President, Wine Glass Ranch, Inc., Nebraska
Logan is the 5th generation at Wine Glass Ranch, located in Southwest Nebraska, where he resides with his wife and two daughters.
He studied Economics at the University of California, Santa Barbara. Following that he pursued a short career with a financial consulting firm in the Silicon Valley of California. He is also a graduate of Texas A&M's TEPAP program, Ranching for Profit School, and was a Nebraska LEAD fellow with class 35.
At Wine Glass Ranch, they have been using adaptive multi-paddock grazing for nearly 30 years; having grazed groups as large as 3,000 head in one herd. The grazing of cover crops, was first implemented in 2015 on their dryland farm ground. Logan was recently award the 2022 Leopold Conservation Award. The Leopold Conservation Award Program recognizes agricultural landowners actively committed to a land ethic.