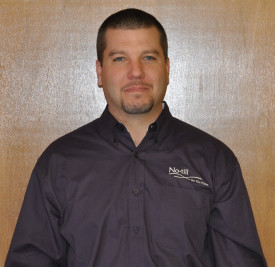 Regenerative Farmer, Clay Center, Kansas
Josh Lloyd from Clay Center, Kansas has been changing the practices used on his farm since he returned to partner with his father in 2002. They grow wheat, soybeans, corn, milo and rye. Josh went to Kansas State Unversity and earned his bachelor's degree in business. Josh returned to the farm after college to partner with his father.
Soon after Josh's return the farm began to transform to the regenerative agriculture and soil health principles they use today.  Josh uses 100% continuous no-till, cover crops for soil protection and livestock forage, and hs is integrated multi-species perrenial breaks on crop ground for soil health benefits and forage for his cattle and sheep.   Josh has also tracked his long-term economic benefits from adopting soil health principles and practices and shares his strong evidence that soil health pays.