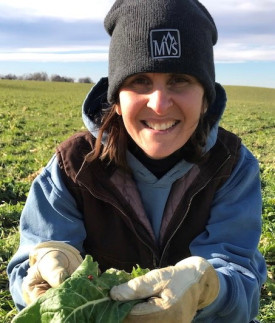 Regenerative Rancher, Oklahoma
Annette was raised on a fifth generation sheep and row crop farm in the Willamette Valley of western Oregon. She earned her Bachelor's in Animal Science and her Master's degree in Ruminant Nutrition with an emphasis in forages. She spent ~10 years in the animal health and nutrition industry before transitioning to work full-time on her and her husband's first generation farm in Northwest Oklahoma, raise their girls and provide agriculture consulting services.
In addition to helping with the production side of raising beef on their farm, the majority of her time is spent on the marketing, sales and distribution of their grassfed beef. Annette is passionate about improving the land through regenerative practices, raising high quality beef and making home-raised beef accessible to consumers.