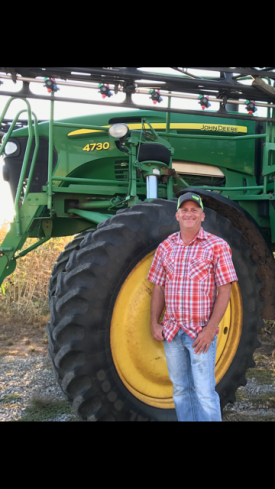 Regenerative Farmer Mountain View, OK
Fundamentals Workshop Speaker
Russ Jackson is the third generation on the family farm in Mountain View, Oklahoma. He operates the farm with his wife Jani, and they have 2 children, Kate and Paden. After graduating high school, he attended Cameron University and Southwestern Oklahoma State University. From an early age he worked alongside his father using conventional heavy tillage on a wide variety of soils. After facing declining yields, he realized pH levels, along with fertility, weren't the only problems facing the farm.
High fuel prices in 2005 were just the nudge he needed to try a different approach, which landed him on no-till. Using no-till stopped soil erosion and led to the first signs that the soil could be repaired. Wanting to continue this healthy process, he transitioned to double cropping using winter wheat, spring wheat, canola, corn, milo, sesame, cotton, and soybeans. Adding cover crops and grazing to the operation in 2015 only helped accelerate the process.
The addition of cover crop mixes added supplemental grazing for cow/calf pairs and stockers while allowing time for native pastures to rest. He has seen multiple benefits to the soil, including water retention, increased organic matter, and increased earthworm activity.