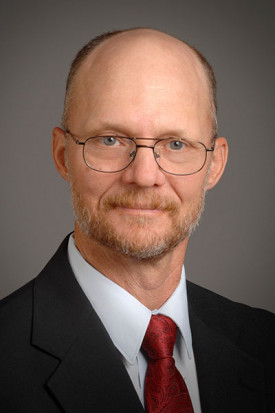 West Texas A&M University, Canyon, TX
Dr. Steffens joined the Paul Engler College of Agriculture and Natural Sciences in 2013. He received a B.S. in Agricultural education from Tarleton State University in 1982, an M.S. in Animal Nutrition from Texas Tech University in 1984 and a Ph.D. in Rangeland Ecosystem Science from Colorado State University in 1994.
Dr. Steffens is a member of the Society for Range Management where has served as a State Section President and Advisory Council chair for the parent society and currently serves on the Excellence in Rangeland Stewardship committee for the Texas Section.
Dr. Steffens' research interests include the effects of grazing management strategies on plants communities, soils, watershed function, wildlife habitat, and livestock productivity.  He also is interested in exploring integrated rangeland-livestock-cropping production strategies, using livestock to directly harvest crops, and production of forage finished meats using this approach.