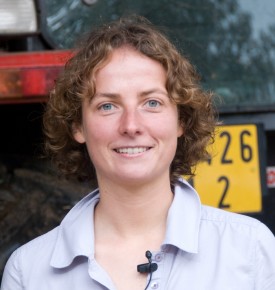 No-till Producer, France
Sarah Singla is a farmer from the South of France. She took over the family farm in 2010; the farm has been in a no-till system since 1980.
Sarah was Nuffield scholar in 2011 traveling the world to enhance her knowledge about soil fertility, no-till systems and holistic approach to agriculture.
Sarah is passionate and enthusiastic about her pursuits, she promotes a sustainable way of farming where economical, social and environmental aspects converge. As an inspirational voice for agriculture, she shares with passion her vision on regenerative agriculture in France and abroad.