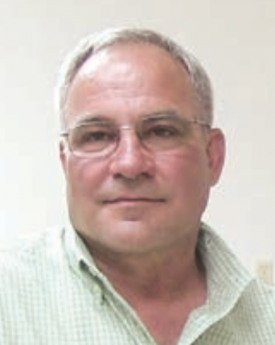 Secretary
Rick Bieber is a no-till farmer from north central South Dakota. He farms in a 16 inch precipitation zone on 5000 acres of cropland and also has 5000 acres of rangeland for a 400 head cow/calf operation.
He has been in a continuous no-till system for over two decades with main crops of hard red spring wheat, hard red winter wheat, corn, flax, peas, soybeans, safflower and alfalfa.
Rick is a strong advocate of diverse crop rotations and profitability for successful no-till systems and has been a popular speaker at a number of no-till conferences throughout the Northern Great Plains and Pacific Northwest of the United States over the past 20 years. 
---