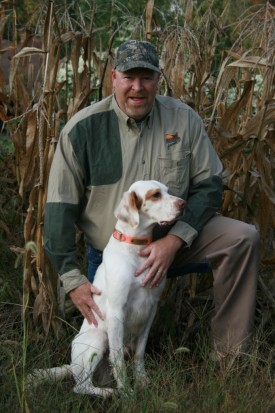 Posted

February 14, 2014

"No-till on the Plains, Inc. has hired Steve Swaffar as its new Executive Director," said Josh Lloyd, Board president and no-till farmer from Clay County, Kansas. "Swaffar begins work for No-till on the Plains on Monday, February 17."

Steve lives in Berryton, Kansas, and joins the organization after 13 years as Director of Natural Resources and Director of Public Policy at Kansas Farm Bureau, Steve brings a great deal of experience in agriculture conservation practices, agriculture policy and natural resources management," Lloyd said.

"I am excited about this new opportunity to advance conservation and no-till farming systems across the region," said Swaffar. "Now more than ever, producers need access to information and expertise to meet the growing demand for food and more sound production practices. No-tillage systems can enhance both crop and livestock production, help meet greater demand for food, restore soil quality and provide a more ecologically compatible farming system."

Swaffar's passion for agriculture was forged during summers working on his grandparent's wheat and cattle farm near Billings, Oklahoma. The values he absorbed during those formative years still underpin his mission to help producers balance stewardship and productivity. He earned his bachelor's and master's degrees in the biological sciences from the University of Kansas. He and his wife, Donna, have two sons, Tyler, 14 and Nathan, 11.

People can reach No-till on the Plains at 888-330-5142, PO Box 81, Berryton, KS 66409-9703, or email info@notill.org. You can follow No-till on the Plains on the web at www.notill.org, or follow us on Facebook and Twitter. As the transition occurs between the interim executive director and program coordinator, look for a new address and email contact information, Lloyd said.

No-till on the Plains is a 501(c)(3) non-profit education organization whose mission is to provide education and networking on agricultural productions systems that model nature. NTOP provides information on economically sound, agronomically superior and environmentally safer agriculture systems of producing food, fiber and fuels.
---