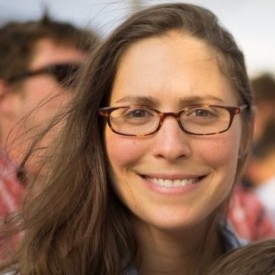 CEO Quinn Snacks, Boulder, Colorado
Founded in 2012  Kristy Homes-Lewis, founder and CEO, Quinn Snacks, named for her son,  has seen strong progressive growth over the years.
Her first product, Microwave Popcorn Reinvented (http://quinnpopcorn.com/popcorn-reinvented/microwave-popcorn-reinvented/), shook up the microwave popcorn category with the world's first patented chemical free microwave popcorn bag. Her next innovation, Farm-to-Bag Popcorn (http://quinnpopcorn.com/popcorn/popped-popcorn/), was the first snack with a transparent supply chain. Quinn shows consumers where each ingredient comes from, opening up what is usually a closely guarded secret.
"Innovation and transparency are the key ingredients to making real food mainstream," says Kristy. "Knowing where your food comes from is fundamental, and it's about time snack companies open up". Her innovations have put Quinn Foods on the leading edge of natural foods.
Quinn Popcorn Awards include: 2015: New Companies to Watch in Colorado; Clean Eating Clean Choice Award. 2014: Naturally Boulder's Breakthrough Innovation Award, Prevention's Cleanest Packaged Food Award. 2013: Most Innovative Consumer & Retail Brands (Forbes), NEXTY Award recognizing companies that are shaping future of the natural products, Delicious Living's Best Bite Award for Eco-Packaging, Prevention's Cleanest Packaged Food Award. Best New Food Product at Natural Products Expo East.
Kristy Lewis made Fortune's 2015 Top 10 Most Promising Women Entrepreneurs list. Each year Fortune recognizes 10 female entrepreneurs who are outstanding game changers, groundbreakers and innovators, and Kristy was the first food industry entrepreneur to be selected in 4 years.
Kristy, mother of 3, is challenging industry norms and building a new kind of food company, one that creates innovative products that redefine trust and transparency. In 6 years Quinn Foods went from an attic based startup to a national brand.