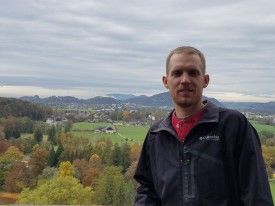 No-till Producer, Haxtun, CO
John Heerman is 28 years old and grew up on the family farm. The operation has changed over the years from a summer fallow/tillage/wheat system to a no-till system in the last 10 years, and then in the last 5 years a continuous living root cover rotation.   John left the farm for a short while after high school to get his degree in Agricultural Economics.  That degree eventually helped him to discover soil health.  The education led him down the path of reducing costs, and evaluating profitability in the operation.
He realized with the help of others, that perhaps everything he needed is contained in the soil.  Over the past three years he have diversified the farm with multi species cover crop cocktails, different crops, and some 4-legged critters.  John farms in an area that receives 17 inches of annual rainfall. It is of utmost importance to keep the soil covered, and utilize the every drop of moisture.  He believes it is imperative to understand that as farmers we are all working with livestock, its just some of us only have livestock beneath our feet.