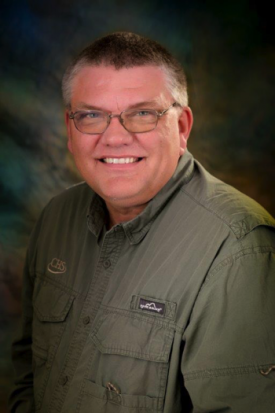 Jody Saathoff
CHS Inc.
Franklin, NE
Jody Saathoff of Franklin, NE, graduated from Franklin public schools in 1979. He spent his high school summer vacations working for Dr. Scratch in Smith Center, Kansas, operating welders and torches. He began working for Evans Grain Company in Franklin while still in high school as a general laborer, truck driver and floater operator, eventually moving on to manage grain, fertilizer, and equipment inventories.
In 1991, Evans was sold to Koch AgriService where Jody was a regional grain merchandiser and operations manger for Koch's eleven locations. He also managed Koch's Gibbon fertilizer plant. In 1996 and 1997, Jody worked for Valley Engineering in Franklin, working on mechanical engineering projects and equipment sales. From 1997 to 2011, he worked at the Cooperative Producers Inc. location in Hildreth, Nebraska, selling fertilizer and seed.
In 2011, he took a job with Aurora Coop as a fertilizer and seed salesman at the their Keene location. In 2014 Jody was hired as manager at the CHS location in Minden, Nebraska, where he still sells seed and fertilizer to his loyal customers.
Jody has been of a supporter of No-till on the Plains for many years and has been an enthusiastic advocate of the practices since he attended his first Conference in 2000. He began cover crop trials in south central Nebraska with participating farmers in 2006 and 2007 with single species and multi-species mixes. Jody continually stresses the importance of soil health and good stewardship as he encourages his clients to stretch their no-till practices.
Jody and his wife Mary have been married for 30 years. They have two children and four grandchildren, all of whom live in Franklin. 
---