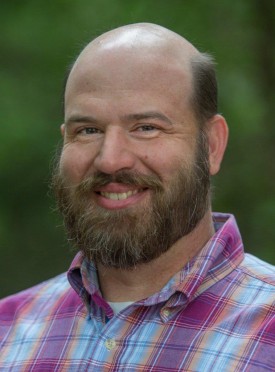 Soils/Crops Consultant, Noble Research Institute
Jim Johnson serves as a soils and crops consultant in the Agricultural Division's consultation program. He joined the consultation program in 2000 after working in the division's agricultural research group in 1999.
Today, Johnson assists regional agricultural producers with soil fertility testing, recommendations and management; pesticide recommendations; integrated pest management; sprayer and planter calibration; variety selection; and agronomic best management practices. His further areas of interest are no-till, cover crops and soil health. He works daily with farmers and ranchers in the southern Great Plains to improve their operations.
Johnson is a certified crop advisor (CCA) by the American Society of Agronomy and a certified agricultural irrigation specialist (CAIS) by the Irrigation Association.
Johnson has more than 20 years of experience in plant and soil sciences. Complementing his current work at the Noble Research Institute, he has worked across the Great Plains and the Midwest.
Johnson, his wife and children also run a small cow-calf operation is south central Oklahoma.