November 3, 2014
Location
Marion County, Kansas
Agenda
Subject to change without notice
8:30 AM - Registration
Registration at the Marion Community Center Meeting Room, 203 N. 3rd St.
9:00 AM - Welcome
Rainfall Simulator presentation & soil health demonstrations by the NRCS soil team
Field tour with soil pit and no-till equipment discussion
Greg Scott, Professional Soil Scientist
Greg will be discussing the soil quality, soil structure and the positive impacts of continuous no-till on soil health. See the soil horizons in the soil pit. Come experience his knowledge of soil quality and agronomic expertise in an easy-to-understand manner.
Paul Jasa, Extension Engineer, UNL Extension, Lincoln, Nebraska
Paul serves as an Extension Engineer, University of Nebraska where he develops and conducts educational programs related to no-till equipment and system management. Experience gained from research and Extension, Paul is a great source of information in the Midwest on no-till planting equipment and system management. Paul will share information that stresses the systems approach and the long-term benefits of no-till while discussing planter and seeder setup tips.
12:00 PM Lunch
Marion Community Center Meeting Room
1:00 PM Ryan Speer, Continuous no-till producer, Halstead, KS
Ryan operates Jacob's Farms in a partnership. The farm has been in no-till for 12 years and uses cover crops, including annual rye, extensively. The farm uses a diverse rotation that includes wheat, corn, soybeans and milo. Ryan spent several years working as a crop consultant in western KS before becoming farm manager at Jacobs. He grew up on a family farm near Dighton.
2:00 PM Dale Strickler, Star Seed Agronomist
Dale started cover cropping on rented ground in 1988. He bought his first farm in 2000 and converted it from furrow irrigation to a drip-irrigation intensive grazing system. Cover crops are integral part of Dale's operation and many of the producers he works with. Dale will share his experiences with cover crops and their benefits.
3:00 PM Josh Lloyd, Continuous no-till producer, Oak Hill, KS
Josh operates Lloyd farms in partnership with his father He graduated from Kansas State University in 1998 with a BS in Management and then returned to the farm. He has been no-tilling for 15 years and enjoys the profitability gained from it as well as time savings and improvement in the soil. Josh uses cover crops extensively and has begun to integrate grazing on covers as part of his operation.
4:00 PM Interactive Q & A
Registration
Cost $20, for pre-registration by October 31. $25 at the door. Register today.
Sponsors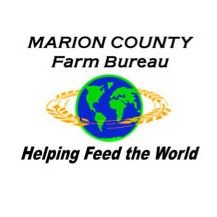 Our Partners
Downloads
---