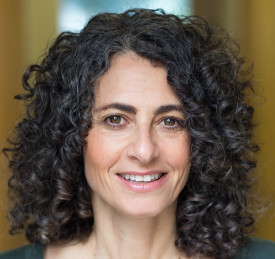 Clinical Professor, Univ. of California, San Francisco
Daphne Miller, MD, is a prac­ticing family physician, author, Associate Clinical Professor at the University of California San Francisco and Research Scientist at University of Cali­fornia Berkeley. For the past fifteen years, her work has focused on aligning agriculture and conservation with human health.
Daphne is the author of two books: The Jungle Effect, The Science and Wisdom of Traditional Diets (HarperCollins 2008) and Farmacology, Total Health from the Ground Up (HarperCollins 2013). Farmacology appears in four languages and was the basis for the award-winning documentary In Search of Balance. She has written popular and scholarly ar ticles; was a regular Contributor to the Washington Post; has been profiled in major publications including the New York Times, the Washington Post, GuardianUK, the San Francisco Chronicle and Vogue Magazine; and has appeared in a number of documentaries.
General Session from January 29, 2020