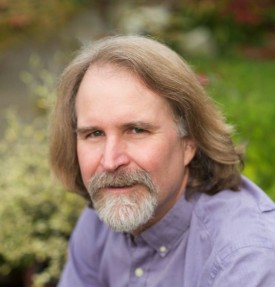 Author and Professor, University of Washington
Dr. David R. Montgomery is a MacArthur Fellow and professor of geomorphology at the University of Washington. An internationally recognized geologist who studies how erosion shapes topography and the effects of geological processes on ecological systems and human societies, he did his B.S. in Geology at Stanford University (1984) and Ph.D. in Geomorphology at UC Berkeley (1991).
He has published more than 200 scientific papers and is the author of three award-winning popular-science books, The Rocks Don't Lie, Dirt and King of Fish. He has been featured on NPR, BBC, PBS, CNN, MSNBC and Fox News programs, as well as in documentary films.
When not writing or doing geology he plays in the Seattle rock band Big Dirt. His new book, The Hidden Half of Nature: The Microbial Roots of Life and Health is co-authored with his wife, Anne Biklé.