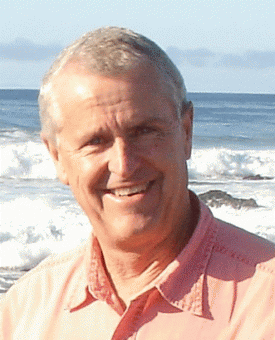 Molecular Biologist, New Mexico St. University
David is a molecular biologist conducting research for the Institute for Sustainable Agricultural Research at New Mexico State University. He also facilitates pilot project development and student research in fields ranging from: biogas generation, regional mine closures, advance oxidation processes for super-fund sites, water desalination processes of reverse-osmosis and electro-dialysis reversal and bio-fuel and algae production. 
David works with local growers, Los Alamos and Sandia National Laboratories, Texas A&M, Arizona State University, Natural Resources Conservation Service, and the Thornburg Foundation exploring paths to improve food security, reduce atmospheric carbon dioxide concentrations, and increase farm and rangeland productivity through the development of beneficial soil microbial communities.
David's research, in soil microbial community structure and function, has opened a window for viewing the interdependence between plants and soil microbes. Optimization of these plant-microbe associations promotes: restoration of soil fertility, improved growth of crops, increased plant water use efficiencies, soil carbon storage capabilities, and soil microbial carbon-use efficiencies. These benefits provide a path to significantly reduce greenhouse gases while promoting market development of a new and profitable agricultural commodity (soil carbon) for growers within a sustainable and regenerative agricultural system.