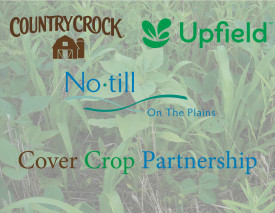 Upfield, the parent company for Country Crock spread and No-till on the Plains have partnered to provide a cover crop cost-share program for producers in eastern Kansas and the western most counties of Missouri. The program will provide $10 per acre reimbursement to producers to plant cover crops on acres previously not planted to covers. 
Producers must provide USDA Form-578 information showing the acres have not been previously planted to covers. They will also be required to provide a receipt for seed purchase before the reimbursement will be provided. 
Program enrollment will begin in September of 2020. 
Cover crops may be planted beginning in October of 2020 through July of 2021. 
Informational meetings will begin in the summer of 2020. 
Learn More About Upfield Sustainability