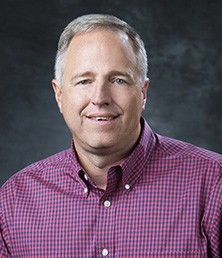 CPA, K-Coe Isom
If Brad Palen wasn't an accountant, he'd be a farmer. To him, just as to the ag producers he helps, success is not only short-term financial management and oversight, but also involves passing on legacies from generation to generation without strife and unnecessary financial consequences.
Brad specializes in business consulting for agriculture producers, and creates strategies around income tax and estate planning for family-owned and closely held farming businesses. Owners count on his expertise to minimize their income taxes and guide them successfully through succession planning, restructuring, and other challenges.
Brad grew up in, and remains an owner of, his family's farm business. Having first-hand experience in farming and serving other agriculture producers for nearly 30 years, he thoroughly understands the financial, operational, and emotional challenges they face. He merges each individual's goals and opinions into one creative solution that is both sensitive to family dynamics and financially advantageous for everyone involved.
Breakout Session: How Tax Reform Will Impact Your Bottom Line